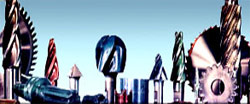 All of our Type II versions of Evans Stripcoat are based on a material called cellulose acetate butyrate. These protective strippable coatings can be used for many different applications including protecting saw blades, end mills, gages, gears, router bits, reamers, and many other parts.
Our mask peel is used in masking for electroplating and for sealing the ends of electric cables. Type II versions of Evans Stripcoat are the most durable and have the quickest setup time compared to other types. Our Type II coatings contain more odor than our other types of coatings. These hot melt dip coatings are easy to peel off and have a very long pot life.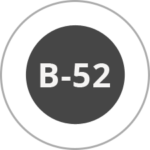 This is our most popular and best selling coating of all our types of protective coatings. This is a low cost excellent protective tool coating and saw blade coating. It is extremely durable, has a very fast set up time, and can be peeled off very easily. The low operating temperature creates very little odor and very few fumes. This coating is our most transparent coating. It is available in clear, green, blue, and red colors. It is also available in a non-transparent black, a non-transparent orange and in Non-transparent Pink and Non-transparent Purple colors.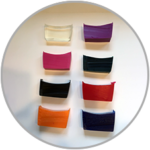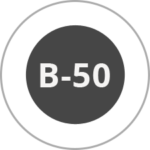 This is similar to our B-52 but is slightly tougher with a shorter pot life and more odor.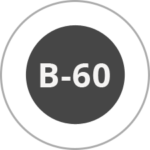 This Type II coating is a very tough clear transparent coating. It is excellent for applications that call for maximum abrasion protection and for long term storage. It is an excellent coating for large heavy parts.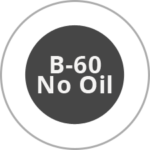 Same as B-60 but contains no oil and can be used to protect earth cores and for various epoxy mold applications.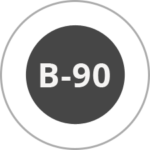 This is a lighter duty version of B-100 and can be used in plating stop off operations and also in some types of paint bake applications.

This Type II coating meets all the requirements of Military Specification MIL-P-149D and is used for government packaging applications. This is an excellent extreme weather coating that will protect parts up to minus 65 degrees F. It is a a very tough and transparent coating that will exude oil for extra corrosion protection of parts.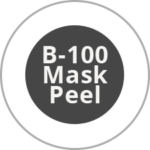 Oil-free, Type II coating used as a stopoff in electroplating, for capping ends of tubing, and sealing ends of electric cables. Meets the requirements of MIL-P-23242B. Available in transparent clear and pink.
Suitable for chromium, copper, cadium, nickel and all common plating solutions
Easy to apply – dip the part and its ready to trim in seconds
Excellent adhesion for distinct stop-off lines
Nontoxic, safe to use
Saves time and eliminates painting or taping
Easily removed and can be remelted and reused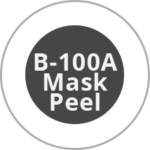 This coating is similar to our B-100 but has better adherence for critical plating applications. It is less flexible and slightly more difficult to remove. It is available in transparent clear and pink.

---
Mask Peel is a simple, economical and effective process for many stop-off plating jobs
The part shown required the small arm and holes to be plated without plating the remaining surfaces. After heating mask peel to a molten state, the part is dipped in the compound for 1 to 2 seconds, removed and allowed to harden. Mask Peel hardens in approximately 5 minutes. the speed of hardening can be increased by dipping in cold water.
Mask Peel is approximately one tenth of an inch thick. the holes and arm are now easily trimmed with a razor or knife. This operation saves many hours of taping or lacquer painting and drying time. The part is ready for plating.
After the plating operation, mask peel can be peeled off as you would a banana.
Now the part is ready for assembly. After rinsing in water, Mask Peel can be remelted and reused.